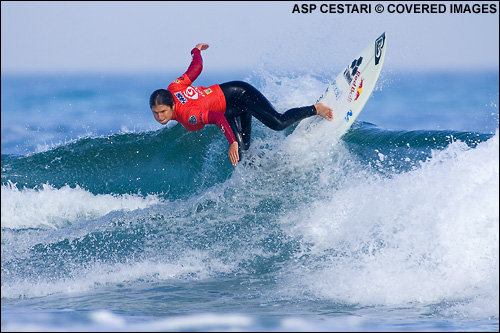 Sofia Mulanovich defeated Silvana Lima to win the Rip Curl Girls Surf Festival. Her win pushes her up to # 3 in the ASP standings. Because of the time difference I didn't catch much of the contest, but Sofia was definately dominating in the early rounds. She made the best of waist, semi choppy conditions, scoring some of the best rides of the contest. In the early rounds Sofia posted two 9's and an 8.5 in the final against Silvana.
Third place went to Sam Cornish and Amee Donohoe and even 5th went to Layne Beachley, Rosanne Hodge and Melanie Redman-Carr. Check out aspworldtour.com for more info on the contest and highlight videos!
Next event is the Beachley Classic, Oct. 9-14
Make sure to get your picks in for Fanasty Surfer!!! You can read more about the tour by clicking on the Pro News link above.