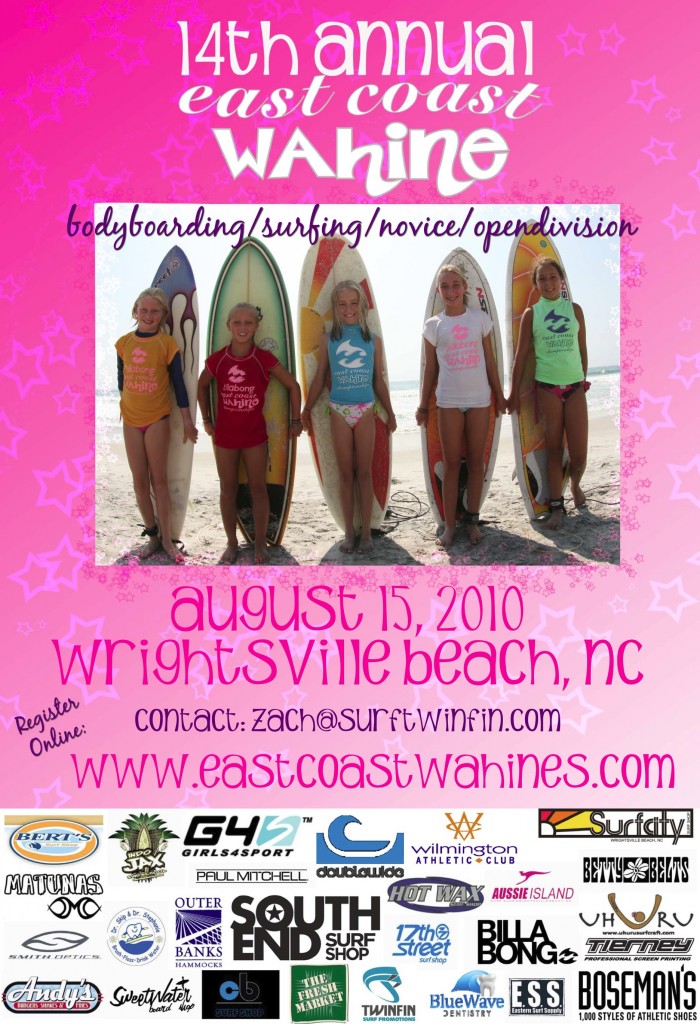 Great event everyone! Congrats to all our finalists! Thanks to all our beach crew, volunteers, and sponsors! We couldn't do it without you.
Check out photos by Ken Blevins and results below! You can comment and add names too. If you are interested in purchasing a hi-res image just let me know, anne at east coast wahines dot com
Awesome new photos, just in! A big thank you to Ed Potter for spending the day in the sun. You will need to click here and use the password ecw2010 to view photos. If you are interested in purchasing a cd of photos, you can for $25.
Eastern Surf Magazine article about the wahine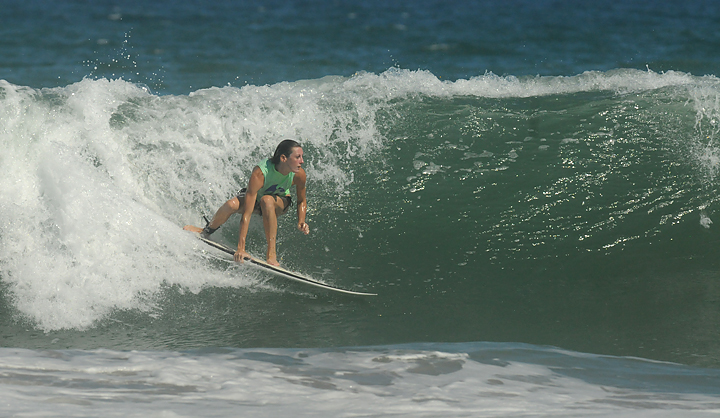 Official Results
Open Shortboard 18+
1. Leilani Pickett
2. Jo Pickett
3. Liz Hauser
4. Chandler Von Cannon
5. Elizabeth Francis
6. Jess Dinardo
Jr. Women Shortboard Final
1. Chandler Von Cannon
2. MT Borque
3. Alyssa Horner
4. Molly McCray
5. Savannah Rogers
6. Ladon McClary
Jr. Bodyboard Open
1. Kirra Beital
2. Elizabeth Head
3. Abby D'Lugin
4. Lizzie Baer
5. Lizzie Goughnour
6. Tori Baer
Jr. Women Longboard
1. Ladon McClary
2. Chandler Von Cannon
3. MT Bourque
4. Alyssa Horner
5. Morganne McIntyre
6. Savannah Rogers
Girls Longboard
1. Madison Ashcroft
2. Nina Long
3. Madison Huckabee
4. Marguertie McClary
5. Abby D'Lugin
6. Savannah Huckabee
Girls Shortboard
1. Madison Huckabee
2. Molly McCray
3. Carly Gee
4. Marguertie McClary
5. Danielle Cleary
6. Micaela Cleary
Grommette Shortboard
1. Emory McClary
2. Julia Eckel
3. Carly Carter
4. Malia Spear
5. Annagrey Lassiter
6. Savannah Huckabee
Novice
1. Brooke Reece
2. Hannnah Brigham
3. Madelian Eckel
4. Kathryn Neff
5. Taylor Alexander
6. Emma Baltezore
Wilmington Star News article about this year's event.
Wrightsville Beach Surf Cam closest to the contest
Photostream
Check out the photostream for this year's contest! All you need is Adobe Flash player or Cooliris
Sponsors
And thanks to all our sponsors, click on their links and visit them!