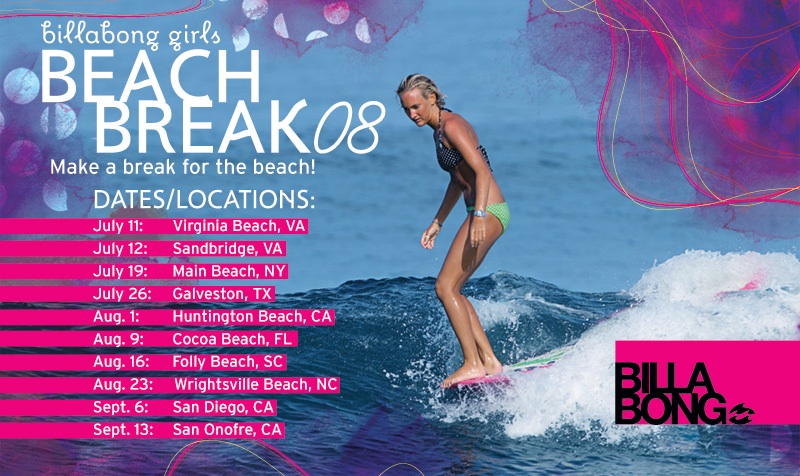 Billabong Girls Beach Break 08
All-girls surf camp series
Learn to surf or push your surfing skills to a new level with Billabong!  Make a break for the beach and come out for a day of surf instruction, ocean safety, yoga and surfer nutrition lesson.  Meet some of the Billabong girl?s team of pro surfers who will be on hand to personally make sure you have fun and catch waves with style.
Billabong pro surfer Connie Arias will be attending the Virginia, New York, Flordia, and South Carolina camps. Team rider Keenan Lineback will be at the Wrightsville Beach, North Carolina camp and Longboard Champ Schuyler McFerran will be attending the Texas, and California based camp days. Coming all the way from Australia , surfer Paige Houden will be at the Huntington Beach, CA camp day.
Don't miss your chance to attend one of these camps! Space in limited sign up now.
To see a list of locations and to register online click the link below.
http://billabonggirls-usa.com/beach%5Fbreak/