My friend Patti Hook, who lives and surfs the Outer Banks of North Carolina sent me some photos of her recent trip to mainland Mexico.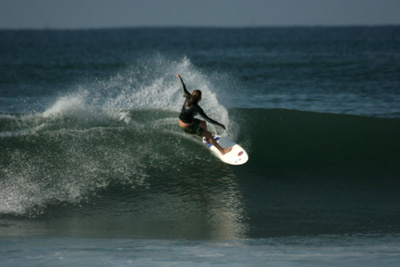 She went down there with four other OBX surf gals- Leanne Foster, Kim Franks, Ashley Barnes, and Jessica Delosreyes. Needless to say they scored, and I was drooling over the photos, so thought I'd share. I asked her for some more details about their trip and this is what she had to say….
"There were people at Nexpa from all over but it wasn't crowded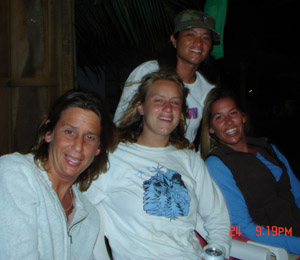 considering the quality wave. Guys from Israel, Aussies, Brits, couples that drove from the Northeast, etc. We stayed in Troncones but it was small and we checked the swell maps and decided that the swell was going to hit in Nexpa and got up there in the afternoon while the swell was building but windy. The next morning it was firing and we got about seven hours of surfing in before the wind came up around 3 or 4pm. We had a oceanfront wood cabina for cheap and laid around in hammocks and had a fire pit out front. It was real mellow and I was totally relaxed when it was time to go home.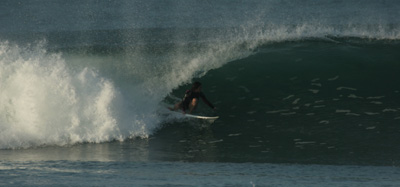 The swell lasted three days and then we headed back to Troncones for one last night where we had to carry a certain short person (actually drag) back to the house after we left dinner/drinks! We flew out of Zihuatanejo/Ixtapa. No one bothered us and I felt very safe the whole time unlike other places. I was real surprised how mellow it was for five girls to be driving in Mexico with no problems even with Federale check points."
Nexpa anyone?